11 May 2020
We miss you at North Lake Tahoe and hope that you and your family are safe and well. If you can't be here in person today, we invite you to be with us in spirit. Let's reminisce together and look forward to creating more North Lake Tahoe memories in the future.
Here are nine of our most memorable North Lake Tahoe experiences. Please share yours by tagging #whyiloventahoe.
#9 - Summer Hikes with the Dog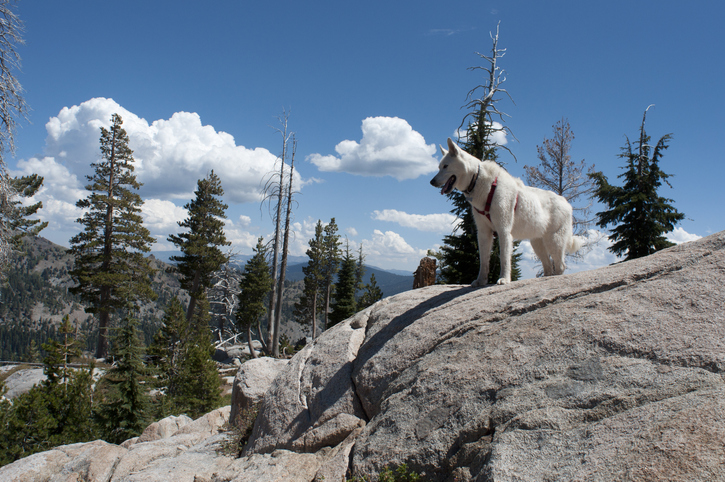 One of our favorite fido hikes is found along Alpine Meadows Road. Five Lakes Trail, located in the Granite Chief Wilderness, features five lakes and incredible Sierra Nevada scenry. The trail begins at the junction with Deer Park and climbs steeply for the first half mile, after leveling out in the canyon that divides Alpine Meadows and Squaw Valley.
#8 - Relaxing at the Beach
From Waterman's Landing, with SUP rentals front and center, to the famed King's Beach to Nevada's lounge-friendly Incline Beach or pristine Sand Harbor, North Shore beaches are some of the best on the entire lake. 
Search our Closest Rentals to the Lake >>
#7 - North Lake Tahoe Weddings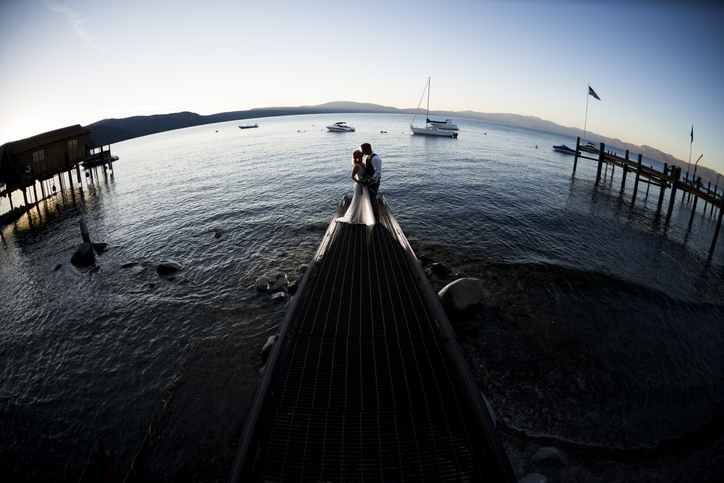 With sun, sky, snow-capped mountains and crystalline waters, Lake Tahoe is the perfect setting for a wedding. It's why so many people decide to celebrate their nupitals here. Attending a Lake Tahoe wedding is unforgettable. Be sure to RSVP "Yes" next time you're invited.
Read More in our Tahoe Wedding Guide >> 
#6 - Skiing with the Family
Boasting nine ski resorts, North Lake Tahoe is incredible place to make some family winter memories. Choose from Squaw Valley, Alpine Meadows, Northstar, Homewood, Diamond Peak, Sugar Bowl, Tahoe Donner, Boreal or Soda Springs. 
Search our Rentals near Ski Resorts >>
#5 - Biking through the Sierras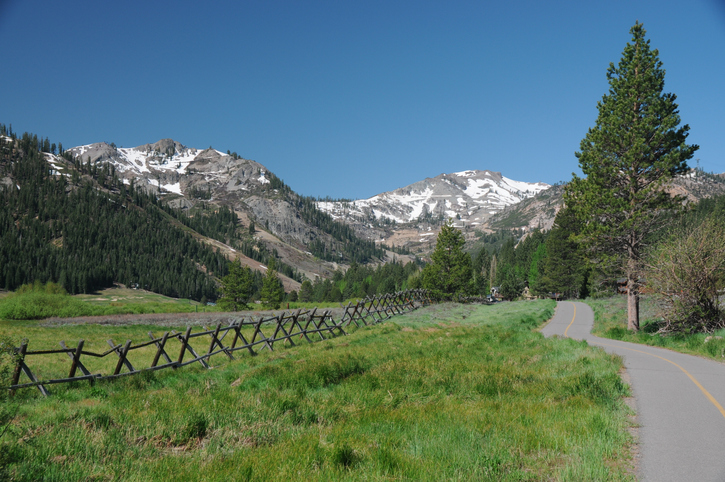 From the Flume Trail above Sand Harbor to the Truckee Riverside Path that winds riverside to Squaw to 72-mile road cycling routes, North Lake Tahoe is a true haven for adventures on wheels.
Learn More about North Lake Tahoe's Multi-Use Trails >>
#4 - Soaking in the Scenery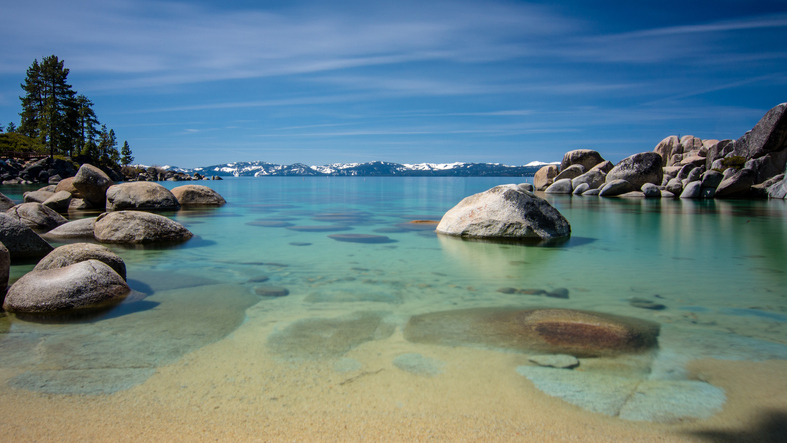 Sand Harbor, a Nevada State Park, is a serene natural playground. We could sit on the beach or stones for hours and just take it all in.
The $10 admission provides you with access to the park's restrooms, barbeques, boat ramps, and showers. The only caveat is that your furry family member will have to stay at home.
Peruse our North Shore Pet-Friendly Rentals >>
#3 - Wildflower Hikes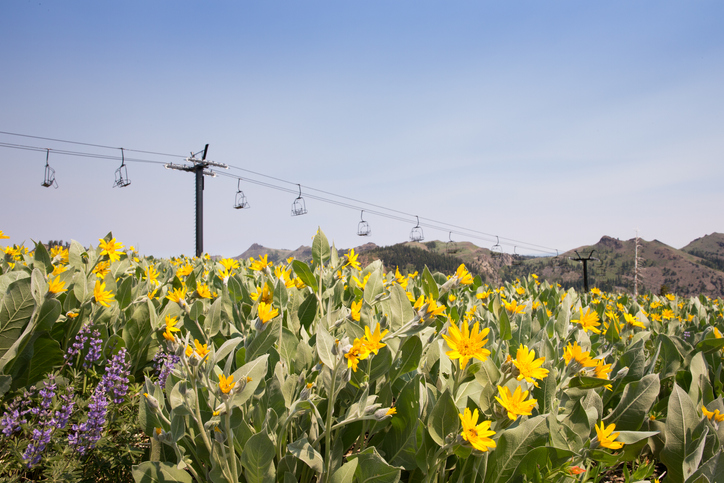 Every spring and summer we love seeking out our favorite local wildflowers, including blue gentians, white thimble berries, purple-white lupine, red paintbrushes, pink fireweed, pink yarrow, and, of course, white Sierra saxifrage.
#2 - Summer Fun with the Fam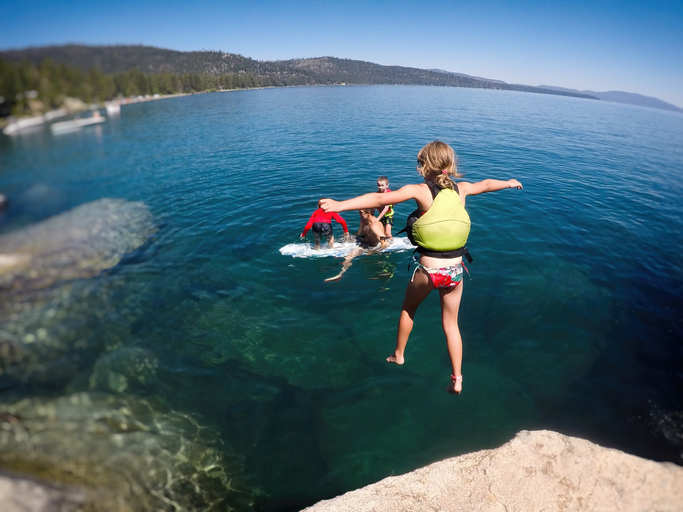 Nothing says summer like a refreshing plunge into the snow-melt waters of Lake Tahoe. If you're like us, young at heart or just young, the simple pleasures are what summer is all about in our stunning piece of the Sierras.
Search Spacious Home Rentals for Families >>
#1 - Sunsets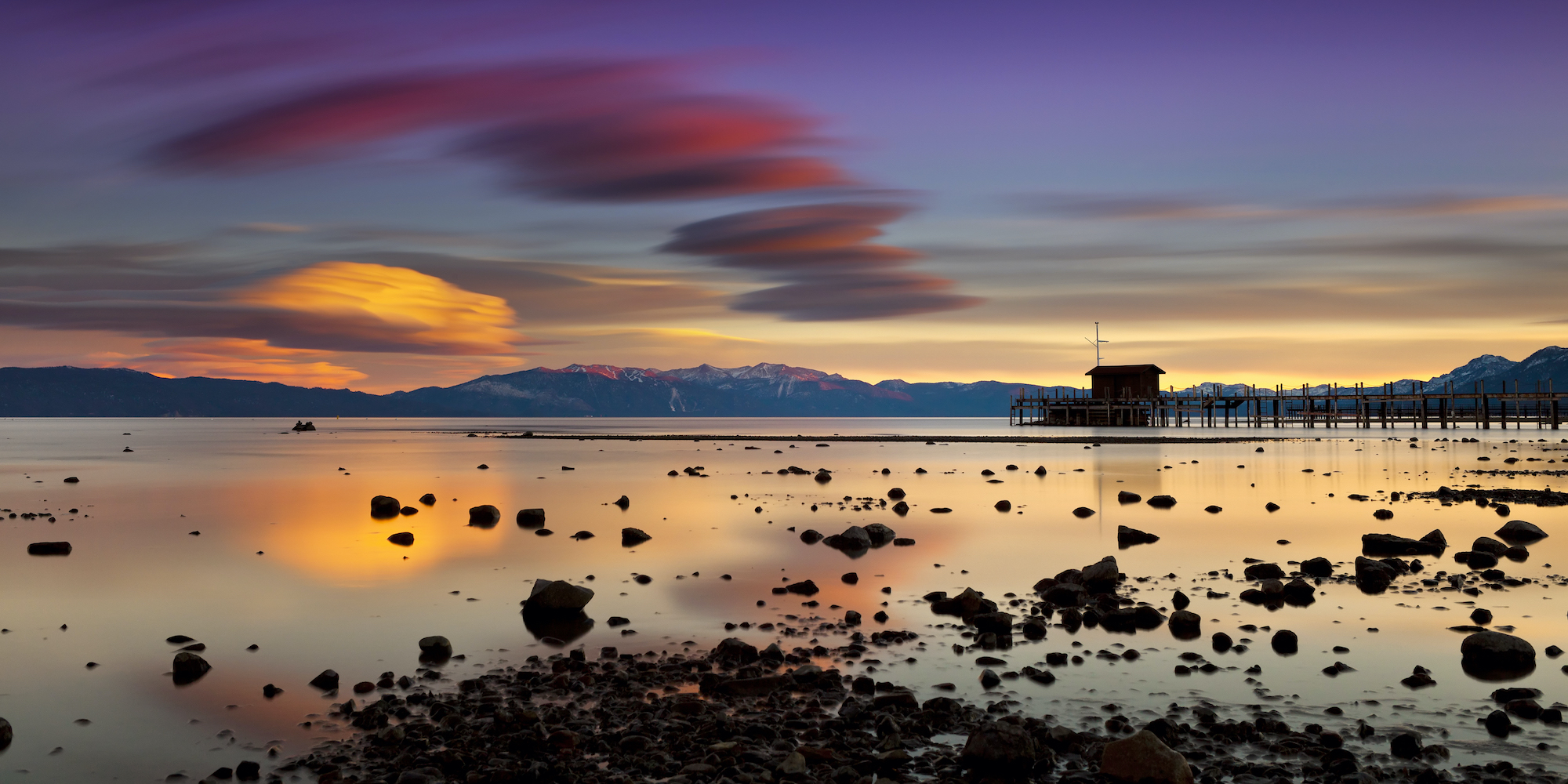 A picture is worth a thousand words.
About Tahoe Rental Company
Our team of Tahoe locals are passionate about the area and want you to have the best Tahoe vacation possible. When it's safe to return to Tahoe, we'll be ready for you. 
We look forward to seeing you soon and making some new memories.