1 Dec 2020
If hitting the slopes isn't your idea of fun or the ski resort has limited lift ticket sales, there are plenty of other ways to enjoy the stunning Sierra snow and Lake Tahoe in its winter glory.
Here is a roundup of our favorite winter experiences beyond alpine skiing and snowboarding. 
Snowshoeing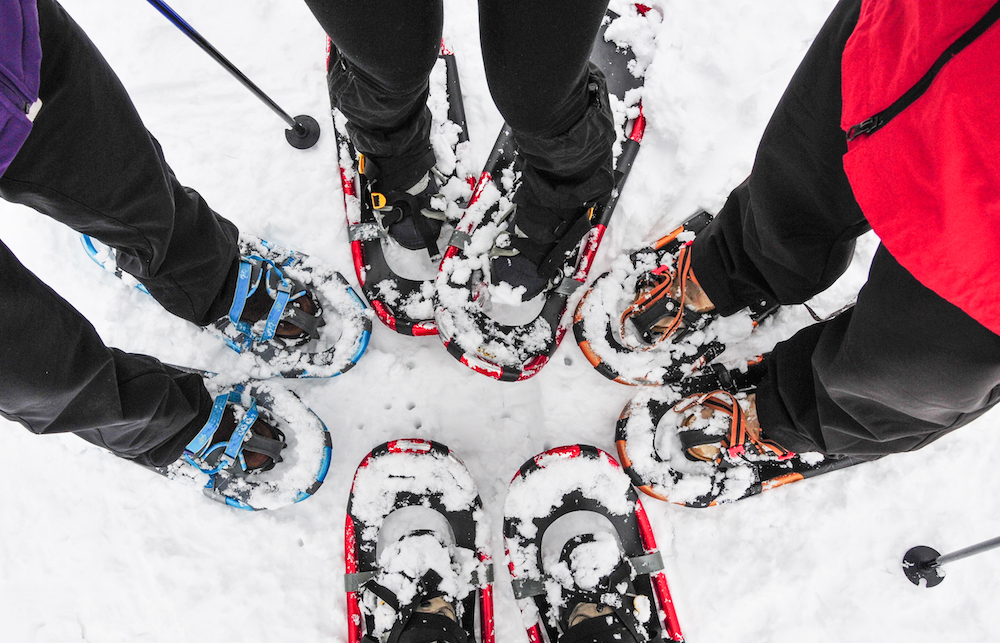 Boasting some of the deepest snowpacks in all of North America, Lake Tahoe is a top destination for snowshoeing. Most ski shops also provide snowshoe rentals and poles. Be sure to wear warm, comfortable winter boots, layer appropriately and bring water and snacks.
There are plenty of trails that surround the lake, which you can explore on your own. If you'd like to be guided, Tahoe Adventure Company and Tahoe Snowshoe Tours provide scenic day tours, as well as sunset walks and tours under the stars.
Horse-Drawn Sleigh Rides
Experiencing Lake Tahoe's snowy mountain peaks is truly majestic aboard a sleigh. A one-hour, horse-drawn ride via handcrafted sleigh leaves from Sand Harbor Nevada State Park, located on the northeast side of the lake. Cozy up under a blanket while your driver entertains you with local history, and enjoy the view: pine forests blanketed in white and epic views of the lake. Be sure to book reservations in advance because they do fill up!
Cross Country Skiing
Don't let the "skiing" part scare you away. Cross-country or Nordic skiing is totally different than alpine skiing. Get out on the trails, wind around sugar pines at a comfortable speed, and see untouched parts of the lake!
Lake Tahoe is home to hundreds of miles of cross-country skiing quite literally. Moreover, it has the most concentrated amount of groomed trails in North America. Here are some top areas in North Lake Tahoe to experience this incredible winter activity:
There is no shortage of groomed trails for all experience levels, including some that are dog friendly.
Hike To Vikingsholm Castle On Emerald Bay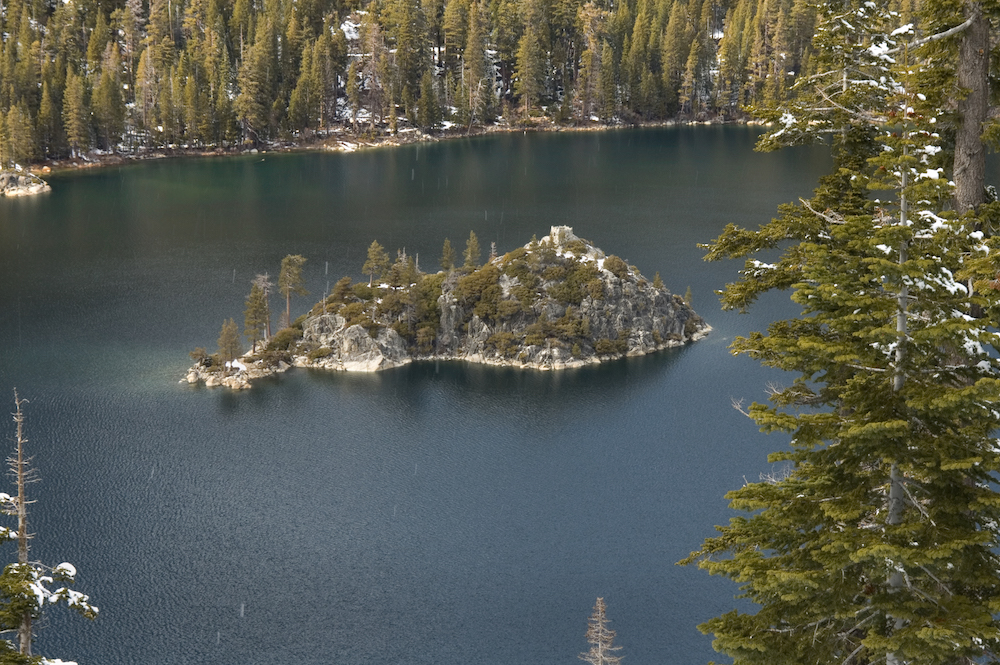 Did you know there is a castle on Lake Tahoe--and you can hike to it, even in the winter. Vikingsholm Castle is tucked on the shores of pristine Emerald Bay, which is a summer hot spot for boating. But all the locals know this area is quiet and especially gorgeous with a blanket of white. Park at the lot up top and make your way down to the castle. Be sure to wear winter boots with traction or Yaktrax.
Snowmobiling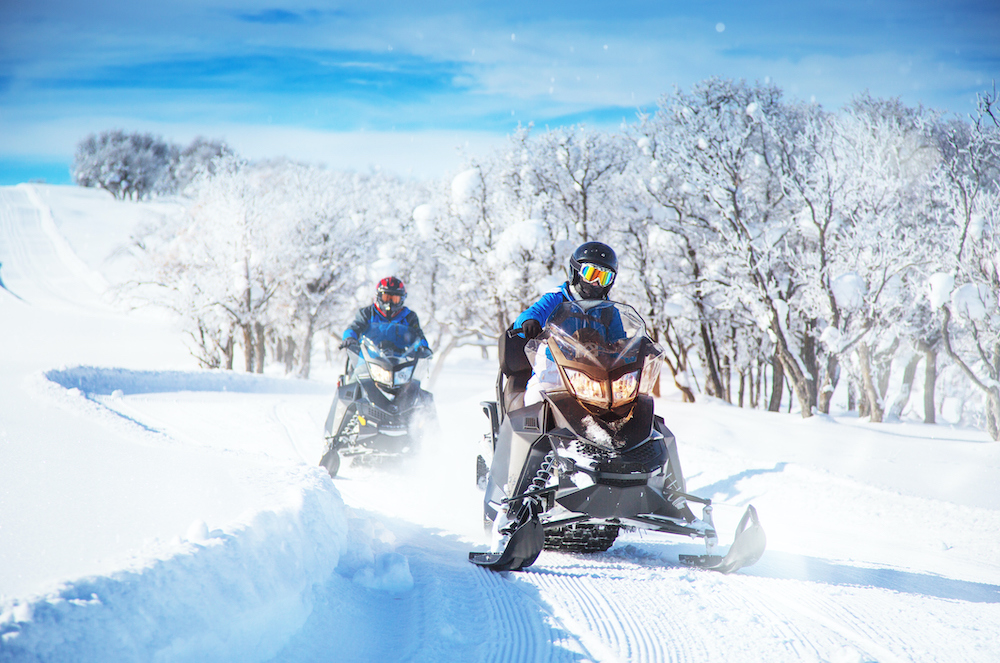 Zooming through Sierras by snowmobile is a truly thrilling winter adventure that can be enjoyed by the entire family. Lake Tahoe snowmobile tour companies offer a variety of guided tours to suit your skill level and urge for excitement. You can snowmobile on a machine-groomed track, snowmobile on machine-groomed trails, and even snowmobile off-trail.
Recommended Operators:
Winter Fat Biking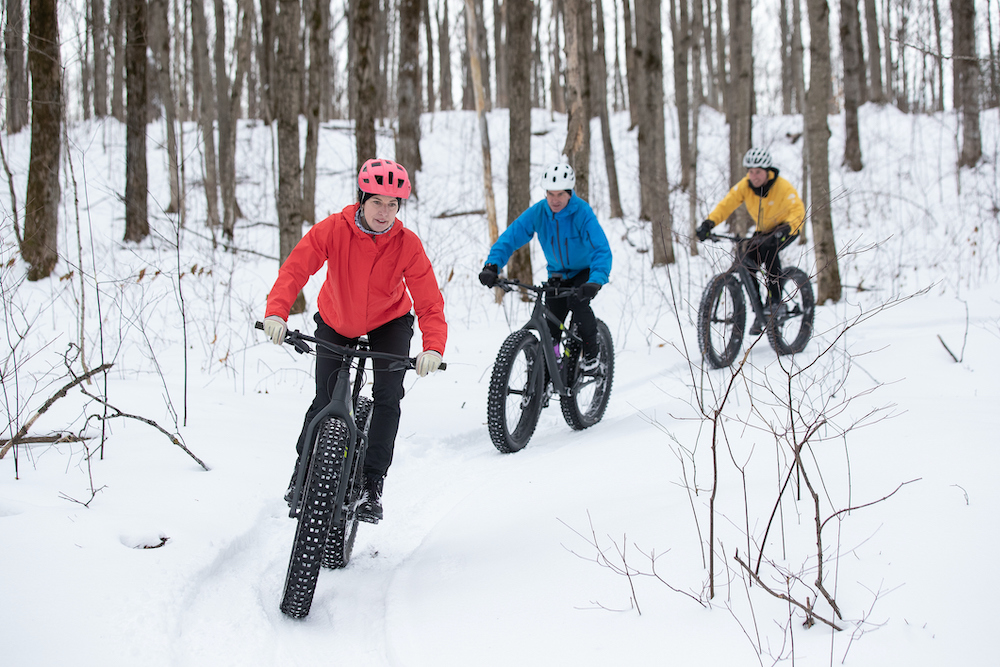 Fat biking is the newest and fastest-growing winter sport. Fat bikes are designed with extra-wide tires to enable riders to float on the snow while providing superior traction in any condition. This innovative tool provides unrivaled access to incredible landscapes and terrain, previously not available.
Opt for a fat bike tour, where you'll be guided into Lake Tahoe's wilderness on several trails littered with beautiful scenery. Ride through snow-covered forests, open meadows, and lake shorelines to discover all these bikes have to offer.
Dog Sledding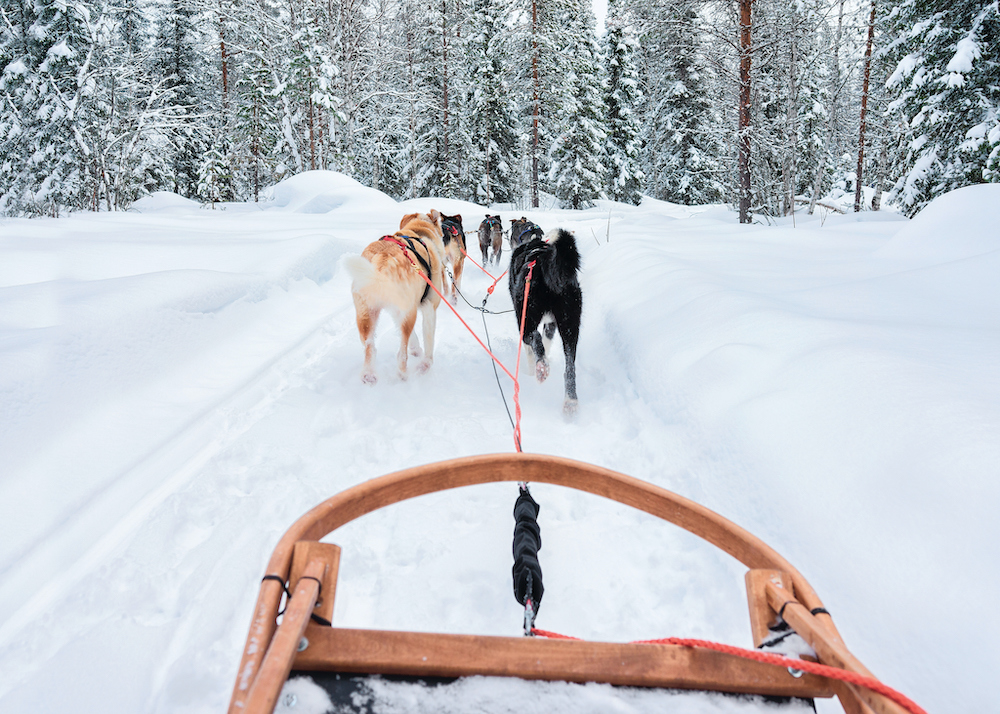 If you love dogs, racing around snowy fields at exhilarating speeds, and taking in the winter scenery, consider a dog sledding adventure in Lake Tahoe. Experienced mushers guide a team of well trained, strong, and friendly dogs through spectacular pine groves and wintery meadows. This is an activity the whole family will love.
Sierra Adventures provides a complimentary shuttle to and from your Tahoe vacation rental.
Book Your North Lake Tahoe Rental
Don't wait to book or may just be left out in the cold when it comes to your preferred Lake Tahoe cabin rental.