28 Jul 2023
The late summer into early autumn is one of the best times to visit Lake Tahoe. Not only can you squeeze in some exciting, last-minute summer experiences before the kids head back to school, but you can also get the relaxing benefits of being immersed in nature and the fresh mountain air before the weather gets cool again. There's plenty to do around Lake Tahoe in August, September, and October, but with so many great options it might be hard to narrow it down, that's why we want to help you build your Lake Tahoe itinerary for your end-of-summer vacation!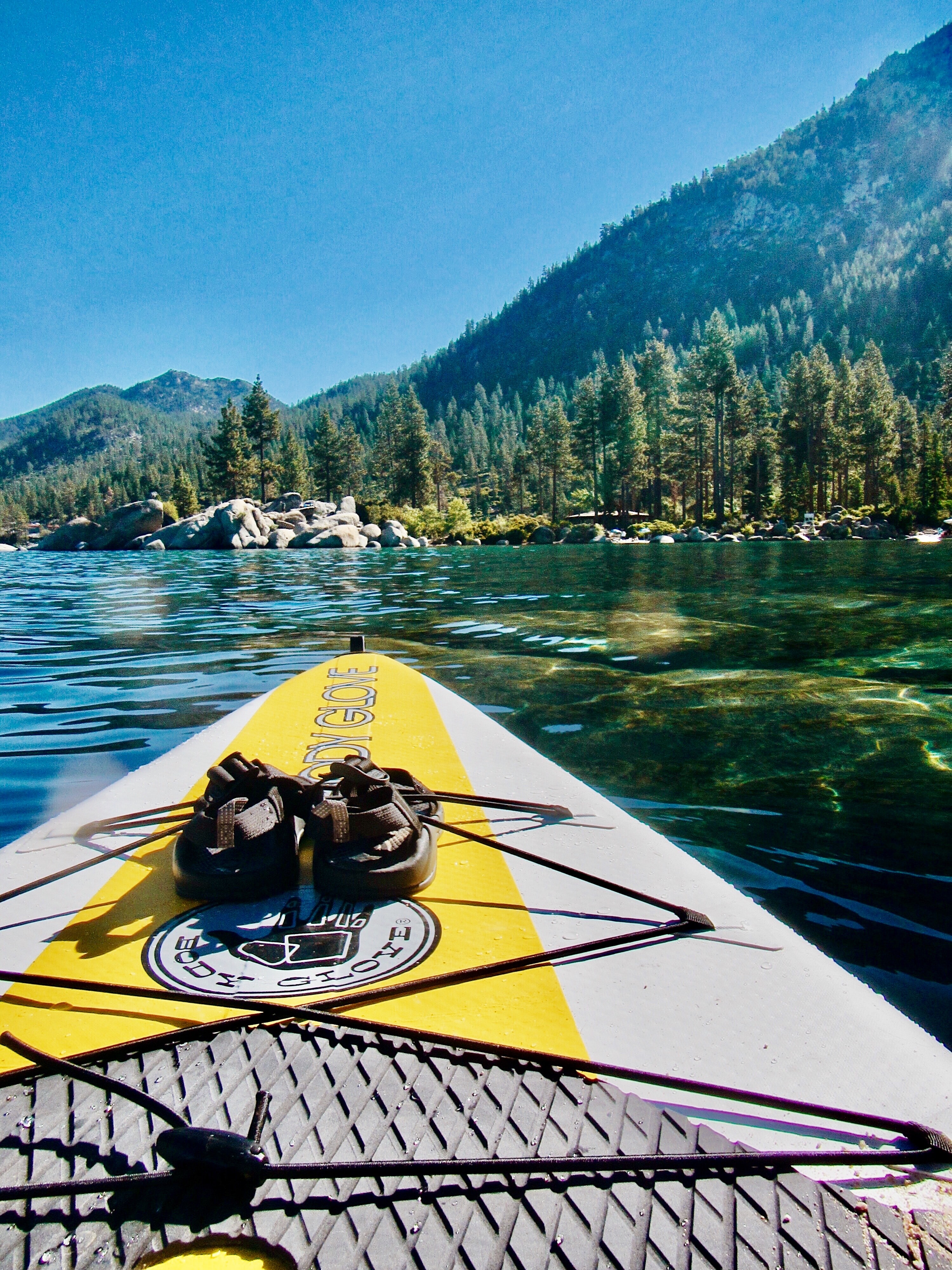 Lake Tahoe End of Summer Weather 
One of the first things you'll need to ask yourself when planning your Tahoe Vacation is "What weather should I plan for?"
Transitioning seasons in Tahoe can mean more fluctuation in day-to-day weather. During the summertime, the sun is shining most every day, all day long. In August weather averages between 70 and 80 degrees. As summer approaches it's Grand Finale, September's days begin cooling off and the average temps are closer to 70 degrees. When October rolls around that average drops a bit more to about 60 degrees and the leaves begin to change color, putting on a fantastic display welcoming the new season.
Changing Season Activities 
August and early September are great for getting the most out of summer. While the alpine lake's water is always chilly, the late summer temps are perfect for spending the day on Lake Tahoe with a boat or personal watercraft; or lounging on one of the beaches in the sunshine, and for those who are brave, taking a swim. By the time September is almost over and October is around the corner, the water will be a chilly place to be. During the summer's grand finale, the days can still be comfortable in the sun, but you'll want to bring a jacket for the late afternoon winds and the evening when the air cools off. 
Parasailing over Lake Tahoe
If you're hoping to get the last bit of thrill out of your summer, California Parasail's Lake Tahoe experience will get your adrenalin pumping. You'll be gently lifted 800 feet in the air and get to take in a panoramic vista of Lake Tahoe's stunning shoreline and mountain backdrop. Sail like a bird over the open water with this unique activity that's perfect for a late summer afternoon.
Float the Truckee River
For a relaxing and fun activity on the water that your whole crew from Grandma to your Pup, is sure to enjoy, head out to Truckee River Raft Co, and get your gear to float down the Truckee River. Glide over the flowing water and gentle rapids that add excitement to this otherwise mellow activity. 
Golf
Maybe you'll want to unwind while you wind up and practice your swing at one of the award-winning golf courses like Old Brockway, or Incline Village Mountain Course. Golfers love to visit Lake Tahoe and enjoy a quiet fall afternoon on the course and then join back up with their crew for dinner.
Hiking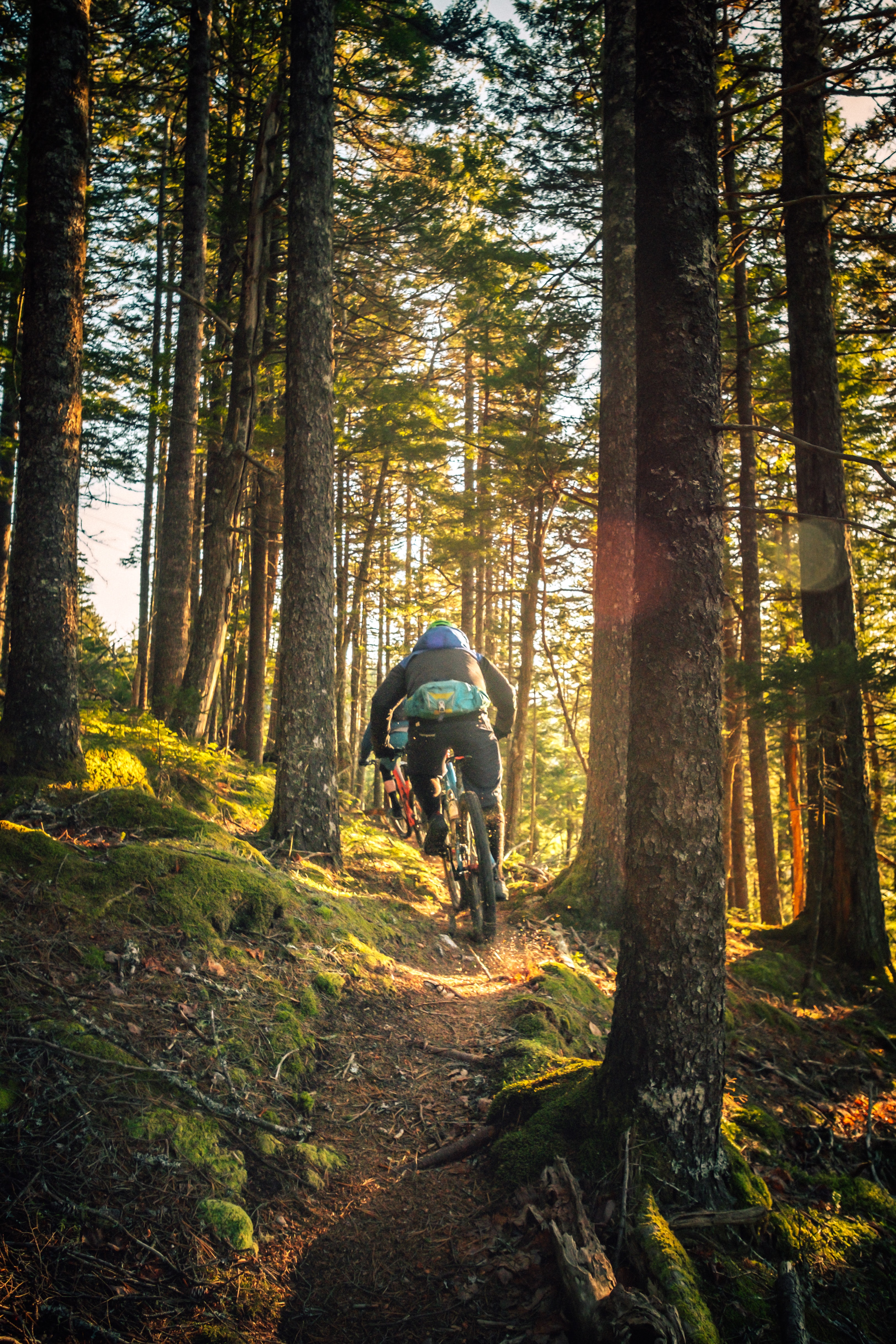 You might enjoy escaping up to the mountains for a hike.  During this time of year, the leaves will begin to change color so there are plenty of great trails for leaf peeping! Head out for a day hike at 5 Lakes Trail, or a quick afternoon in nature on Eagle Rock Trail. Soak in the views and hear the wind rustle the colorful leaves and the birdsong while you walk along the trails to stunning vistas.
Biking
Take Tahoe in from a different point of view on a bicycle! Cyclists are able to pedal around the lake on the numerous miles of multi-use paths that can be found in North Lake Tahoe. Hop on one of the trails and enjoy the vistas around each corner and pull over to take a picture or grab a bite to eat.
Mountain Biking is also a popular pastime for guests in the Lake Tahoe area. The Tahoe Flume Trail is a bucket list trail for mountain bikers that runs for 14 miles offering stunning views and plenty of technical difficulties. Families seeking a more relaxed path will enjoy the paved bike paths in Incline Village.
Events Around Tahoe
There are a ton of fun events around Lake Tahoe in September and October that you won't want to miss during your trip! Palisades Tahoe is a host to a ton of great events, even before ski season opens for the year.
On September 3rd, Come enjoy live music and taste wine for a great cause at the 32nd annual Alpine Wine Fest. Proceeds benefit Can Do MS.  
On September 17th, Oktoberfest is back! A guest favorite, The Village at Palisades Tahoe will transform into a miniature Bavaria for a celebration you won't forget!
On October 8th, the Made In Tahoe Festival will highlight local artisans, crafters, and musicians. Come support the community and enjoy beautiful art, talk with creators, and of course purchase new pieces for your collection.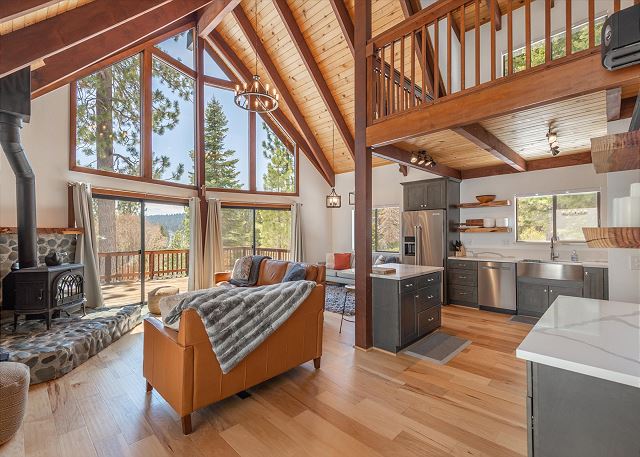 If you're feeling inspired to plan your late summer-early fall vacation to Lake Tahoe, it's time to book your accommodations! Here at Tahoe Rental Company, we have vacation rentals all over the North and West shores so no matter what you have planned we have the perfect home base for your Tahoe adventures. We offer Tahoe vacation rentals of varying sizes so you can be sure to have the right amount of space to have a comfortable stay; from cozy cabins to lodges with room for the whole family.
Bearfoot Lodge is a 6 bedroom, 3 bath cabin that can sleep 12. This recently remodeled home offers both modern and classic luxury that will have your whole group feeling spoiled during your stay. If you're looking for a nature retreat with nearby convenience, this home is located just south of Tahoe City. You will find that trails, resorts, grocery stores, and the lakes shore are just a few minutes away.
The River Walk in Alpine is a 3 bed, 2 bath condo that can sleep 6 in a fantastic location right outside of Tahoe City and a short drive from the base of Alpine Meadows. This home is just minutes from the 5 Lakes trailhead and the Truckee River making this vacation rental the perfect base while you explore Tahoe's natural beauty.
The Luxe Dream Retreat is a 3 bedroom, 2 bath home that can sleep 8 guests in Tahoe Vista. Natural lighting and luxurious features sprinkled generously throughout this home have guests returning year after year. This home is perfect for adventurists! With its central location that put it close to major ski resorts, and popular hiking & biking trails, there's something for everyone when you stay and the Luxe Dream Retreat.
Muletail Lodge is a 3 bed, 2 bath home that can sleep 8 guests. Located in Carnelian Bay, this property features all the Tahoe musts - a fireplace, decks and balcony, tons of natural light, proximity to beaches, trails, and close access to prime mountain resorts. Stay here with your family for a short ride home after your day's adventures.
The Tamarack Lodge is a new home to the Tahoe Rental Company! This lodge boasts 4 bedrooms, and 4 baths, and can sleep up to 10 guests. Relax among the pines in the hot tub, enjoy Lake Tahoe views from the deck, and rest by the fireplace after exploring everything Tahoe has to offer. This home is near Kings Beach which is a popular location for kayaking, sup boarding, and boating. It's also close to several ski resorts.