1 Aug 2023
Are you looking for the ultimate end-of-summer vacation? For a trip that has it all, from hiking and biking to beaches and watersports, as well as incredible scenery and fun activities for all ages, look no further than Lake Tahoe. The weather is inviting, the skies are bright and blue, and with a vacation rental from Tahoe Rental Company, you'll have all the comforts of home to make trip planning a breeze. But, with thousands of people excited to experience the beauty of Lake Tahoe over Labor Day, securing your rental as soon as possible is crucial. The earlier you book, the more options you'll have, ensuring you and your family or friends can find the perfect spot for your getaway. Check out our guide to Labor Day in Lake Tahoe and start planning your epic escape today!
All the Fun Under the Sun at Lake Tahoe
Lake Tahoe is a paradise for outdoor enthusiasts, and offers a diverse range of activities, so you can find something to suit everyone's interests and abilities. With trails ranging from gentle meadow walks through golden Aspens to the challenging 5.5-mile climb to the top of Mt. Tallac, hikers can hit the trails no matter their experience level. Cyclists, too, can find a range of options to suit their preferences, from leisurely rides along South Shore roads and bike trails to the more challenging 73-mile loop around the lake.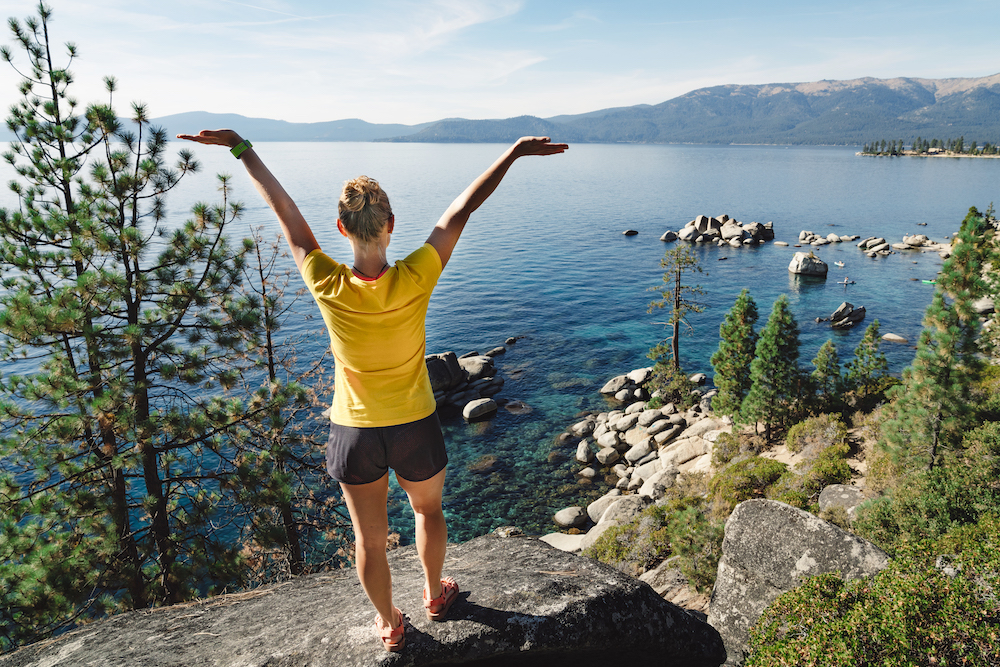 For those who prefer time on the water, as one of the prettiest lakes in the United States, Lake Tahoe, with its average depth clarity of 75-feet, will have you thinking you've disappeared to the Caribbean. You can spend your days relaxing in the sun or taking a dip in the cool, clear water with family and friends.
Watercraft rentals, including SUPs, kayaks, paddle boats, and power boats, are readily available if you want to venture out without getting wet. You can even consider booking a sailing tour! No matter your adventure, the majestic mountains and sweeping views surrounding the lake will provide a breathtaking backdrop to all your outdoor activities guaranteeing picture-perfect memories will be made on your Labor Day Lake Tahoe vacation.
Tee Off at Lake Tahoe's Scenic Golf Course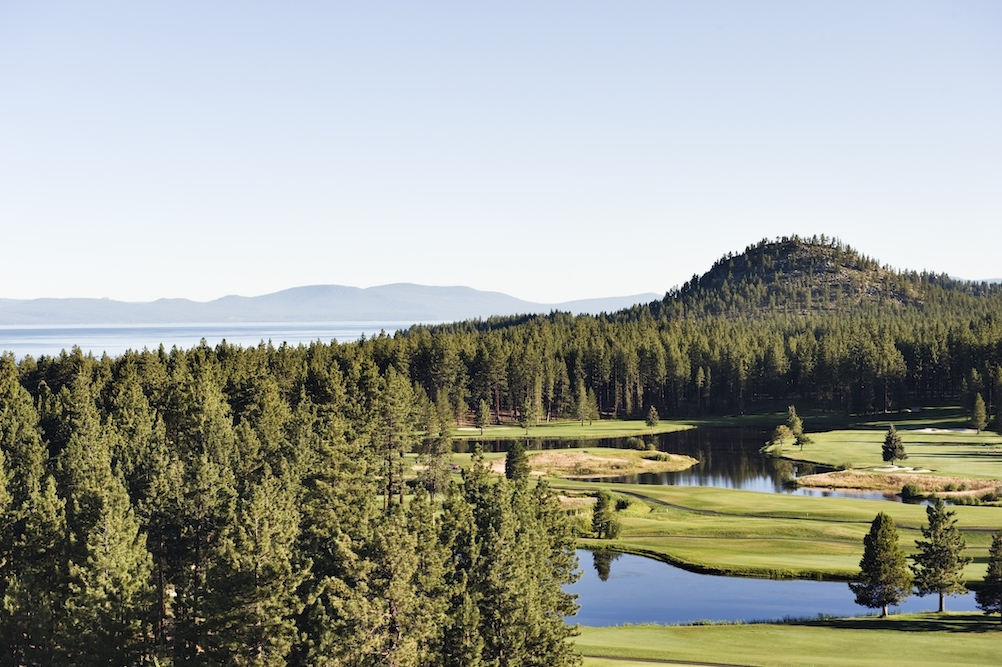 Golfing at Lake Tahoe offers a unique experience. With an elevation of more than 6,200 feet, the thin mountain air can add 10 yards to your drive, making for an exhilarating round. The region boasts several golf courses, each with its own unique charm and challenges. From the luxury Edgewood Tahoe, the only golf course situated directly on Lake Tahoe, to the Incline Village Mountain Course, which offers stunning views of the Sierra Nevada Mountains, golfers of all skill levels will find a course to their liking. The beautifully designed greens make every round feel like a championship experience.
For a one-of-a-kind night out, you and your friends will love Flat Stick Pub, where you can enjoy craft beer and a challenging miniature golf course where locals embrace the motto of "Drink Local, Putt Tipsy." Or, for a day of family fun, visit Magic Carpet Golf, a delightful family-operated putt-putt course that includes an arcade and snack bar.
Sip and Savor at the Alpen Wine Fest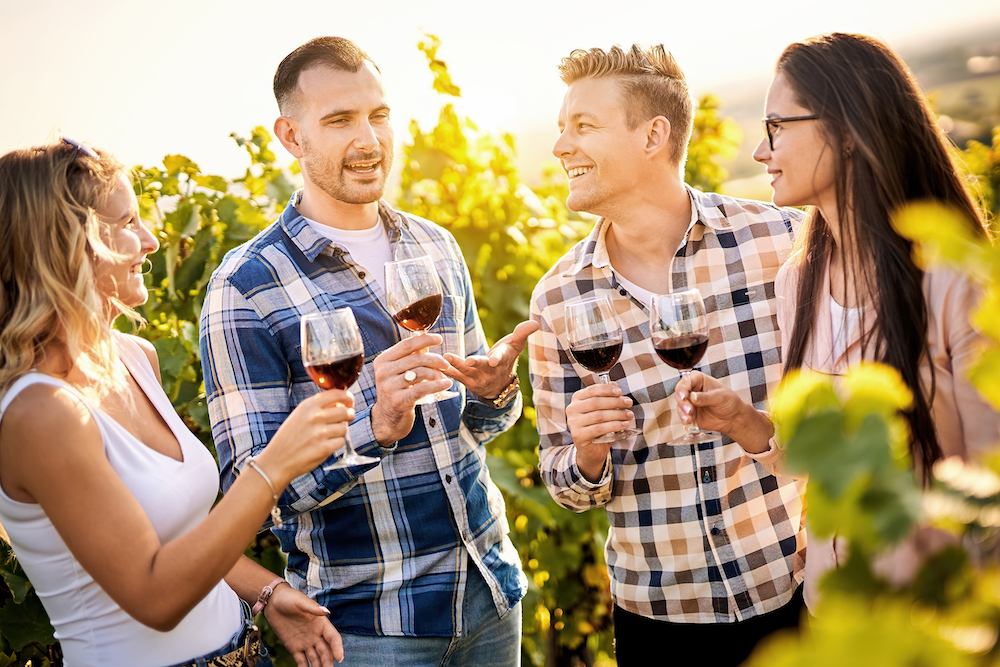 A must-do part of any Lake Tahoe Labor Day itinerary is the Alpen Wine Fest. Taking place on September 3, from 2 PM to 5 PM at The Village at Palisades Tahoe, the festival will be the highlight of your trip for the wine lovers among you. With over forty exceptional wineries participating, attendees can indulge in an all-inclusive wine tasting while enjoying live music. All proceeds from the event go to Can Do MS, a non-profit foundation that delivers health and wellness education programs to families living with MS. Attendees must be 21 years or older to participate in the wine tasting.
A Heavenly Place for a Concert Series
For a perfect cap to the summer season, on your Lake Tahoe Labor Day trip, be sure to help the Heavenly Village Summer Concert Series close out their month's-long run of incredible shows. As Lake Tahoe's largest free concert series, they'll be bringing the fun with three days of music, from September 1st – 3rd, 5:45 pm – 9:15 pm. Heavenly Village has over 40 unique shops and restaurants that offer local and national brands. There's also mini-golf and a movie theater, so your group can make an entire day of the festivities. Come early for the shopping and dining, and stay late for the free music and fun!
Secure Your Labor Day Lake Tahoe Vacation Rental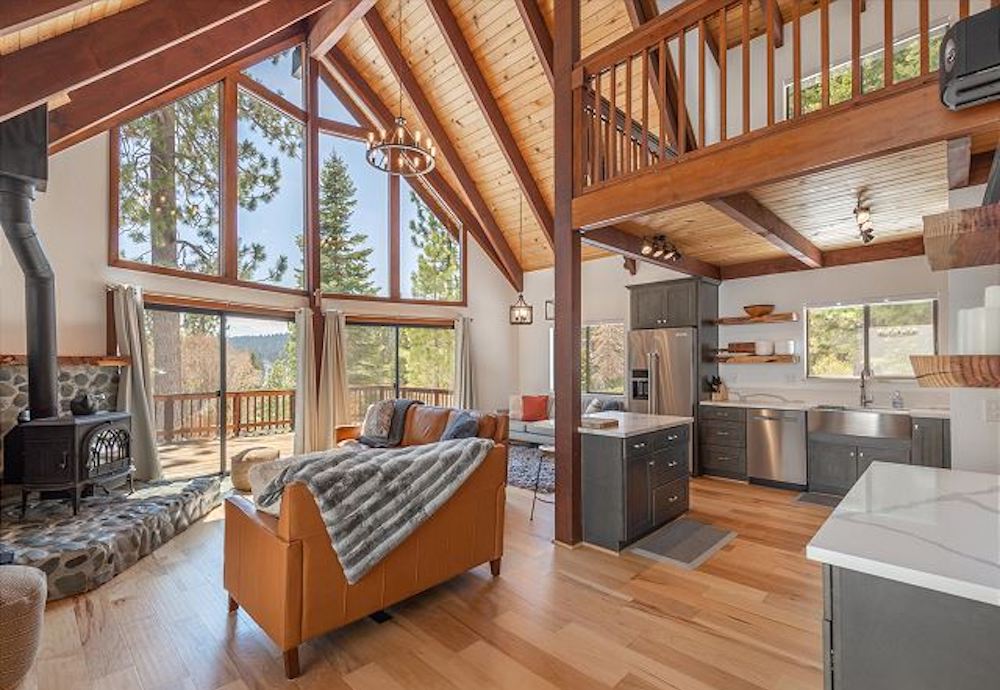 With summer in full swing, now is the perfect time to beat the crowds and secure your dream Lake Tahoe vacation rental for Labor Day. From lakefront homes to pet-friendly rentals perfect for the whole family, we have a property that will cover all your wants and needs. Check out our rentals, select the area you want to stay in and book your home directly with us to ensure the lowest price and best service! With tons to do for the whole family, Lake Tahoe is the perfect Labor Day destination. So, don't wait! Book your Labor Day Lake Tahoe getaway, today!