The Tahoe Rental Company managing team is made up of highly qualified staff who can assist you in all aspects of rental management. We cover vacation rentals, ski leases, and long term rentals as well. We are here to help with everything from helping you find the right vacation rental to marketing your home to potential renters. We are driven by a passion for outstanding customer service. Call our office at (530) 583-7488 or email info@tahoerentalcompany.com to see how we can help you.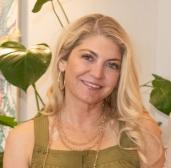 NICOLE BLAIR
Broker
Nicole's background in real estate and contract law brings effective and knowledgeable support to our team, assuring that Tahoe Rental Company meets the needs of its homeowners, guests, vendors, and the local community. Nicole's desire to broker Tahoe Rental Company is driven by the enthusiasm and support of our great company and team members. Nicoles has a passion and love for our small town, outdoor activities, and the mountain atmosphere. Nicole, along with her husband, three children, and little dog Stuart currently resides in the in Tahoe City.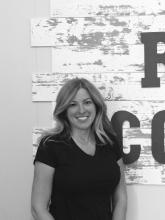 CINDY DAVID
Owner
Cindy@tahoerentalcompany.com
Cindy has been with Tahoe Rental company since 2015 and is very passionate about the company and her team. She is a real estate investor and landlord, and former agent in Utah and Nevada. Cindy manages her own rental properties and understands the importance of rental investments, as well as the connections that we all have with our owners, guests and homes. She is responsible for day to day operations, new owner onboarding, accounting as well as all aspects of ownership of Tahoe Rental Company. Cindy has lived in the Reno/Tahoe area for most of her life. Her favorite Tahoe activity is boating, but she loves participating in all summer and winter outdoor activities.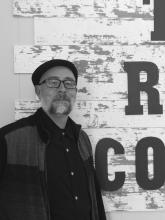 RUSSELL BELICEK 
Field Operations & InspectionsRussell (Rusty) is responsible for overseeing day to day field operations, home inspections, and ensuring meticulous customer service throughout the rental process. He also provides office support and is eager to provide you with the best possible Tahoe experience. Rusty's background is wide and varied, having experience as a reservationist for two of Tahoe's largest ski resorts, as well as working as a Patent and Trademark paralegal and 401(k) administrator in his previous jobs. In his free time, Rusty is producing music and DJing for lovers of funky music.
NICOLE COVELL
Managing Team Member
Nicole has been a long time local and works behind the scenes to promote all of our properties and make sure each home provides the best guest experience possible. She oversees each reservation and is also an inspector for the homes before and after our guests. Nicole has lived in North Lake Tahoe for nearly 30 years and can help travelers plan their vacation activities. We are thrilled that she has made Tahoe Rental Company a part of her new adventure.
AARON RUDNICK
Managing Team Member
Aaron joined our team looking for a change from years spent owning and operating local businesses here in Tahoe City. He is passionate about Tahoe, spending years serving as a Rotarian and a board member for the NLTRA. This WSU alum (GO Cougs) can't ski worth a lick, but is much better on a surfboard or skateboard. His enthusiasm and experience will show with owners, guests, and long time tenants. We are excited to have Aaron on the Tahoe Rental Company team. 
CALEB CLAPP
Managing Team Member
Caleb found a home in Tahoe after getting a degree in hospitality from Chico State. Winter brought him to Tahoe and summer kept him as he loves the year round recreation of snowboarding and mountain biking. He has extensive customer service experience after bartending in the area for over a decade, and still occasionally can be found behind the bar providing patrons with drinks and stories. He is a great addition to the operations team. 
Our Team Having a Good Time Together