The Tahoe Rental Company managing team is made up of a highly qualified staff who can assist you in all aspects of rental management. We are here to help with everything from helping you find the right vacation rental to marketing your home to potential renters. We are driven by a passion for outstanding customer service. Call our office at (530) 583-7488 or email info@tahoerentalcompany.com to see how we can help you.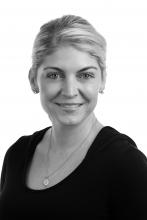 NICOLE BLAIR
Owner, Founder, Broker
Nicole founded Tahoe Rental Company in 2015, and oversees the management team. Her background in real estate and contract law brings effective and knowledgeable support to her team, assuring that Tahoe Rental Company meets the needs of its homeowners, guests, vendors and local community. Nicole's desire to build Tahoe Rental Company were driven by her passion to share her love for the outdoor activities and small town atmosphere that come with living in Tahoe. Nicole, along with her husband, three children, and dog Wally currently reside in the Dollar Point community in Tahoe City.
CINDY ZEDDIES DAVID
Operations & Accounts Manager
(530) 583-7488
cindy@tahoerentalcompany.com
Cindy is responsible for all day to day operations and accounting needs at Tahoe Rental Company. Formerly a real estate investor, agent and landlord in Utah and Nevada, Cindy has managed her own rental properties and understands the importance of a vacation rental investment, as well as the connections that we all have with our homes. Cindy has lived in the Reno/Tahoe area for most of her life. Her favorite Tahoe activity is boating during the summer, but she loves participating in all of the outdoor activities, whether winter or summer, that Tahoe has to offer. Cindy currently lives with her husband in Kings Beach.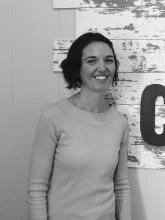 SHAUNA RIGHELLIS
Operations, Reservations & Web Manager
(530) 583-7488
shauna@tahoerentalcompany.com
Shauna oversees our sales and reservations, while also working with property owners to ensure a high level of production and great guest experience. She also manages all aspects of our website. Shauna loves the natural beauty of Lake Tahoe, and her favorite activites are skiing and boating. She has lived in the Tahoe area since 2007, and currently resides in Tahoe Vista with her husband, daughter, and cat Bumpkin.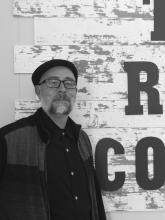 RUSSEL BELICEK 
Operations & Reservations
(530) 583-7488
rutsy@tahoerentalcompany.com
Russell (Rusty) is responsible for overseeing day to day field operations, processing reservations, and ensuring meticulous customer service throughout the rental process. He also provides office support, and is eager to provide you with the best possible Tahoe experience. Rusty's background is wide and varied, having experience as a reservationist for two of Tahoe's largest ski resorts, as well as working as a Patent and Trademark paralegal and 401(k) administrator in his previous jobs. In his free time, Rusty is producing music and DJing for lovers of funky music.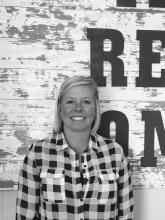 KATIE DALY
Operations & Reservations
(530) 583-7488
katie@tahoerentalcompany.com
Katie Daly is thrilled to join as a managing team member at Tahoe Rental Company. Originally from Michigan, Katie and her husband moved here in 2007 and their passion for adventure and the outdoors were met as they quickly settled as permanent residents. She has been able to utilize her degree in business marketing, background in customer service, and experience in management to excel in the property management business. Katie will assist to help our business grow by working closely with owners and to ensure each guest enjoys all aspects of what Lake Tahoe has to offer.
SUPPORT STAFF
Jamison Blair: Referring Real Estate Broker

Drew Walden: Referring Real Estate Agent

Liza Muhl: Staff Coordinator

Lisa Oakes: Real Estate Coordinator